Continuing a recent streak of handovers and a record-breaking year for HMS, the team is once again handing over a completed new build scheme to housing and regeneration Group, Torus.
Taking over the development of the site from Cruden Construction after the company went into administration, the team ensured the completion of the 28-unit scheme and the redevelopment of the former site of Lyndale School in Eastham, which closed in 2014.
With the £5 million scheme the fifth scheme HMS has completed for Torus following the collapse of several contractors, Lyndale joins Notre Dame and Foundry Wharf as the latest scheme rescued by the organisation.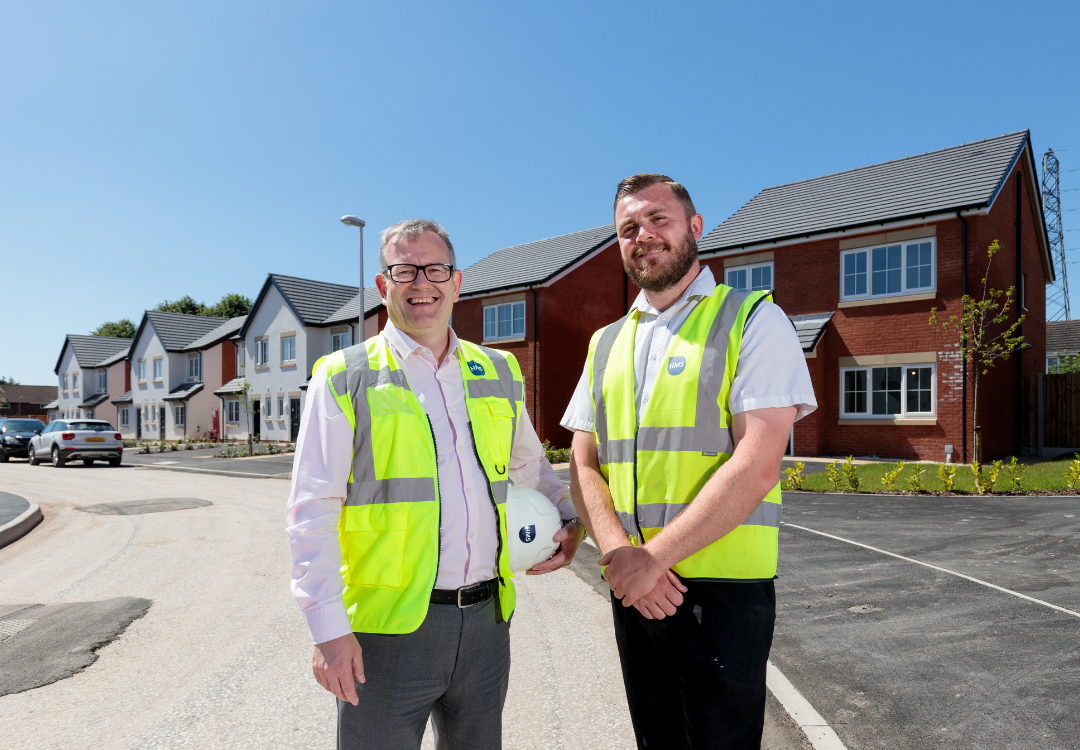 Discussing the completion of Lyndale, Managing Director, Paul Worthington, said: "I'm incredibly proud of everything the team has achieved here as our ability to mobilise quickly has ensured the completion of a scheme, that at one point, was uncertain. Our resilience has ensured that the next chapter of this iconic local site is certain and that a new generation of homeowners can call Eastham home."
Continuing, Chris Bowen, Managing Director of Torus Developments, said: "It's fantastic to see Lyndale Avenue complete and to once again work with HMS to get a flailing project over the line. It is positive to see that HMS remains able to consistently deliver during this time as a number of challenges, such as lack of available skills and rising inflation, have impacted a number of contractors we work with. I really look forward to welcoming residents to their new homes and seeing Lyndale Avenue meet the needs of locals once again."
Celebrating this latest handover with Head of Operational Housing Services at Wirral Council, Lisa Newman, Headteacher of the former Lyndale School, Pat Stewart and former Chair of Governors, Tom Harney, HMS are delighted to mark this new chapter for the Eastham community.
Summarising, Pat Stewart, closed by saying: "Lyndale School was a very happy place and I hope that this legacy will be passed on to the residents of this lovely new development."