Today, the team welcomed Metro Mayor, Steve Rotheram, to our Liverpool-based head office, to celebrate our 10th birthday.
Commemorating 10 years of delivering award-winning services across the Liverpool City Region and the wider North West, the Metro Mayor unveiled a celebratory plaque and officially marked 10 years of success for HMS.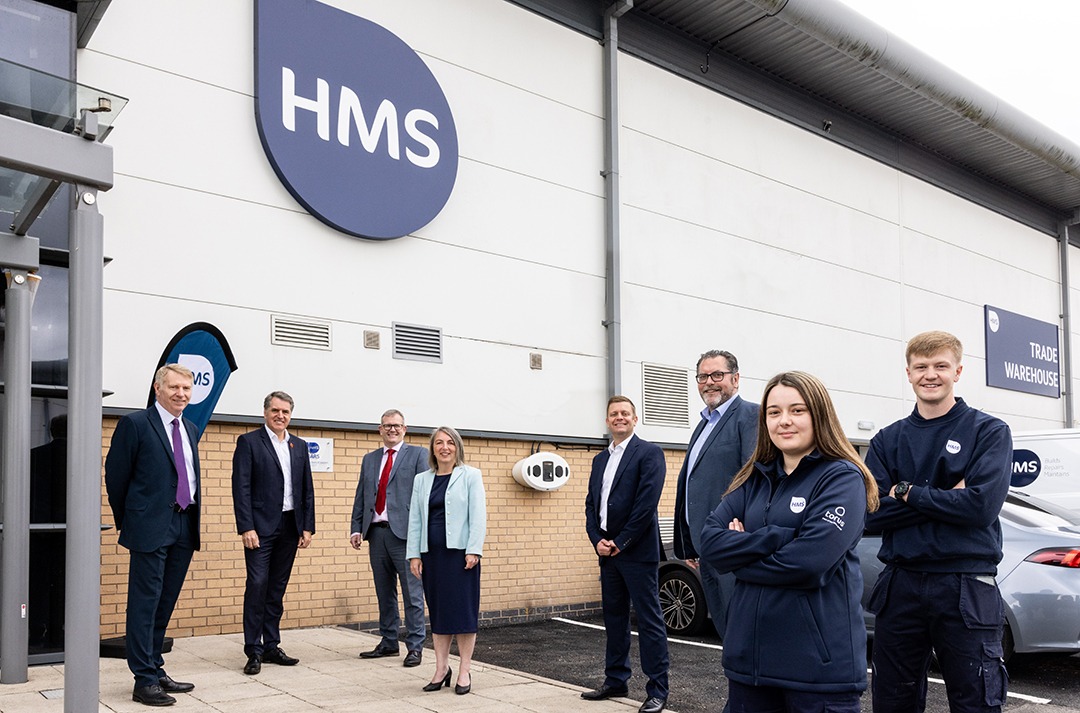 Discussing this landmark moment, HMS' Managing Director, Paul Worthington, said: "Celebrating 10 years of operations, as a construction and maintenance contractor, is a unique position to be in and to see the team's hard work over the years culminate in this celebration is very special.
"Over the years, we have continually grown and diversified as a business, and this dedication – not only to our work, but our communities – has ensured our success and longevity.
"This plaque marks more than 10 years of operation. It signifies 10 years of hard work and integrity establishing ourselves as a trusted partner dedicated to a 'job well done'. Our values have been central to our evolution as a business, seeing us grow and deliver brand new workstreams and award-winning services across the Liverpool City Region. So, thanks to Team HMS – past and present – our combined efforts have got us this far and will keep us going for another 10 years, I'm sure!"
Continuing, Steve Rotheram, Metro Mayor of Liverpool City Region, said: "It's fantastic to see HMS hit this milestone and cement this moment in its history. In that time HMS has not only built, repaired, and maintained tens of thousands of homes but has also contributed millions of pounds to good causes locally too.
"I'd like to say a massive well done to everybody who has contributed to that phenomenal effort over the years. I'm sure we'll see that good work continue for years to come."