Investing in and supporting local communities is something we have committed to since opening back in 2011, and our latest community refurbishment project is one that hits close-to-home for the team.
Working with the team behind The St Helens Book Stop Limited, Team HMS has started works on converting a disused retail unit in Church Square Shopping Centre into a new community bookstore – to be known as "The Book Stop's Here".
The Book Stop will be a community-owned and operated bookshop and, as well as selling books will become a community hub for local people, offering visitors a place to read, relax and enjoy reading sessions or community events.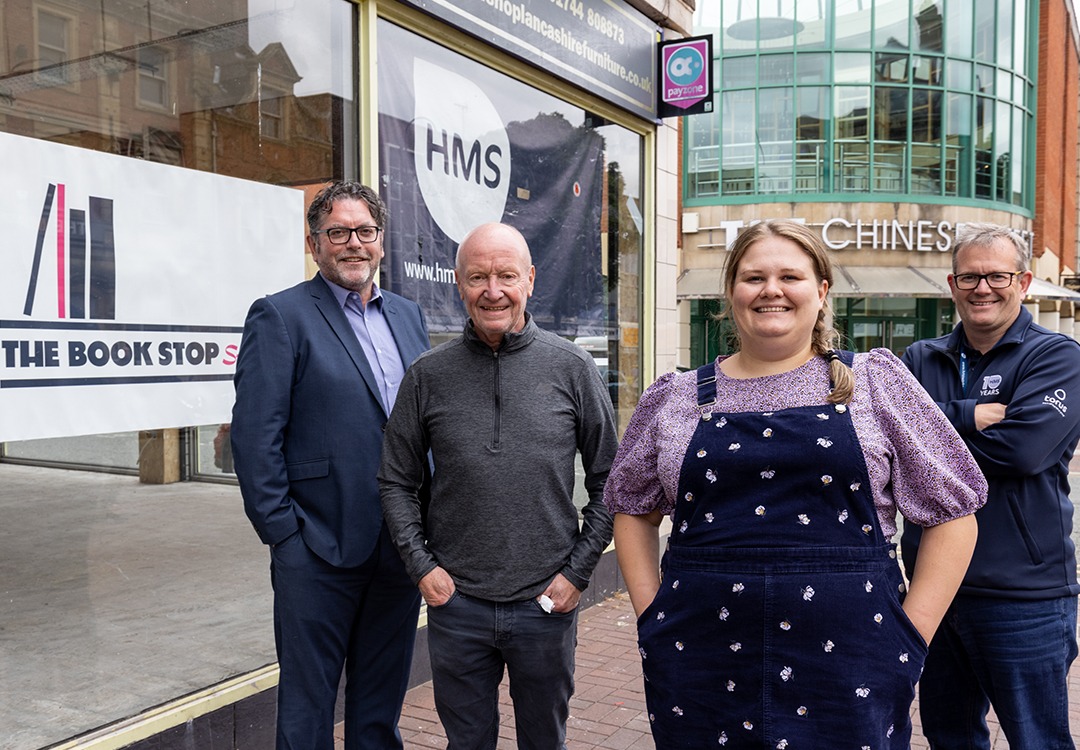 Supported by over 350, mostly local, shareholders, with funding from the Community Shares Booster Fund and the Steve Morgan Foundation, the Book Stop came about as a result of the closing of Wardleworth's, previously the town's only dedicated bookshop, in 2019. But following delays due to COVID-19, finalising the legals and some false starts involving previous contractors, works have only recently commenced, with HMS taking over the project.
Discussing the project, Managing Director, Paul Worthington, said: "When we were approached to complete the project, we simply couldn't say no. It's such a fantastic project and one that will benefit the community for years to come, creating a place people can go to learn, socialise and have fun.
"The Book Stop will be a real asset to the town of St Helens and we think what they stand for is incredibly important - not just practically in terms of improving literacy levels – but socially, creating bonds and friendships across the community, which since COVID-19 has never been more important."
Continuing, the bookshop's Manager, Laura Goodchild, said: "I was thrilled to be offered the role of manager – it really is a dream come true to manage a bookshop in my hometown and I can't wait to meet all our shareholders and customers once we finally open our doors"